Electronic Cigarettes are a Safe Alternative to Tobacco:
First of all, every study shows that electronic cigarettes are a safe alternative to tobacco. Furthermore, we've heard public health officials argue that they don't have enough scientific data to be certain that electronic cigarettes are safe.  But the truth of the matter is that research is plentiful. In addition, we have new studies on the e-cig vapor every month that point to the truth. The studies on e-cigarette vapor were quite clear. These studies on vapor concluded that vapor is safe and effective. Consequently, the latest studies hitting the scenes are embarrassing critics and stunning public health officials with irrefutable evidence. Let's see what this e-cig study says.
Regulatory Toxicology and Pharmacology:
Regulatory, Toxicology, andPharmocology issued a new study. This study on e-cig vapor shows what was in the e-cigarette vapor compared to the contents of cigarette smoke. Furthermore, there were three flavors on Blu e-cig and two flavors on Sky e-cig. Scientists ran tests on both. Marlboro Golds and Lambert & Butler cigarettes were also tested in this study. The scientists used ordinary room air as a base line to compare the study results in this study.
The Study Measured Eight Toxins:
Most noteworthy, in this study the researchers specifically looked for 8 toxins. The toxins were Carbon monoxide, carbonyls, phenolics, volatiles, metals, tobacco-specific nitrosamines, polyaromatic amines, and polyaromatic hydrocarbons. In addition, Tobacco cigarette smoke was full of toxins and poisonous chemicals. Consequently, researchers were shocked at what they found in e-cigarette vapor. Toxins in e-cigarette vapor were the same as normal toxins found in regular room air. In fact, there was no major difference in toxins between normal air and e-cig vapor. The e-cig vapor is clean in this study. As a result, electronic cigarettes are completely safe.
The E-Cig Vapor had no Deadly Toxins:
 The e-cig vapor had no deadly toxins. As a result, the e-cig vapor only contained propylene glycol, water, and small traces of flavoring and nicotine additives. In addition, the scientists had to use 99 puffs of an e-cig to register any degree of toxicity. Furthermore, a tiny measurement of 0.18 milligrams of HPHC's was recorded. To put that in scale, one inhale of a Marlboro Gold cigarette measured 30.6 milligrams. In conclusion, the cigarettes had 2000 times more toxins than the e-cigs in an inhale to inhale comparison. In this study the e-cig is pure clean air and the e-cig vapor is a healthy alternative.
 Normal toxins found in regular room air were quite similar to e-cigarette vapor. Shocked researchers couldn't believe there was nothing harmful in e-cigarette vapor.
 This study just proves that e-cigs have no toxins and are a far better alternative for smokers. The study scientifically proves that vapor has harm reduction properties. Most of all, there is no way that lawmakers can scrutinize public vaping after looking at these lab reports. When someone complains about e-cig vapor having dangerous toxins, point them to this study. Science is our number one weapon against big tobacco and greedy politicians. Furthermore, this study in e-cigarette vapor will prove that e-cig vapor is harmless. As a result, the study will stop critics and spread truth about the incredible benefits of vaping.
Enjoy Electronic Cigarettes Without Guilt: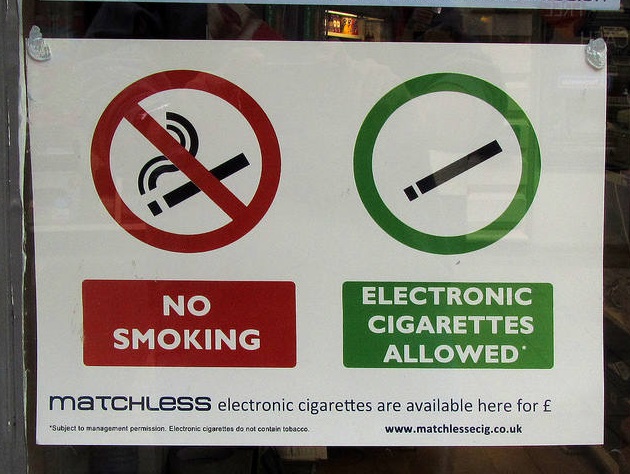 Finally, since we know that there are no toxins in e-cigarette vapor, here's an idea. Try our high quality vapor products for your enjoyment and your health. We have Namaste vapor and 7s vapor for you to choose from. To check out the catalogue just click a link or go to our home page.