Most people love to have a bagel for breakfast. But the calories in bagels are dense. Furthermore, people are surprised to hear how many slices of bread equal a single bagel. As a result, we will find out if bagels are healthy to eat. First of all, let's take a look at the "Nutrition Facts" and let you decide.  A plain bagel is 4 inches in diameter. The bagel has 300 calories and 1.5 grams of fat.
Bigger Bagels from the Bagel Shop:
In addition, your local bagel boss makes a bigger bagel. The bagels your bagel shop serves are 600 calories a pop. That kind of content is like eating six slices of bread! Most people add cream cheese to their bagels. Add 50 calories and 5 grams of fat per tablespoon to your meal. As a result, you've already ingested a third of your calories for the day.
Bagels are Dense in Calories:
Therefore, why are bagels so dense in calories?  There is a big difference between bagels and bread. In addition, the density of the bagel is why the calories are so high. Bagels are dense and add up to six slices of bread squeezed together. The density gives bagels their chewy texture. A content of six slices of bread ups the calories. Most noteworthy, the sugar content will give it more calories.
Don't be Fooled by the Flavors:
Different flavors have more calories than others. A chocolate chip bagel has more calories than a plain bagel. A pumpernickel bagel has the same amount of calories as the plain bagel. Furthermore, people think wheat bagels are a healthy choice. Wheat bagels do not contain a-lot of wheat flour.
As a result, the wheat bagel will have more calories. Also, the wheat bagel is not a whole grain food. If they're "whole wheat" they have a bit more fiber but the calories will be higher. People choose to eat bagels loaded with nuts and seeds. These nuts and seeds appear to be healthy. Consequently, bagels with nuts and seeds have more calories and fat. More calories and more fat is not what you want to ingest.
Calories are Nutritious:

People love to eat bagels for breakfast. The calories from bagels are nutritious and good for you. Do not put chocolate chips or sugary toppings on your bagel. A bagel is six slices of bread in one serving. Adding sugary toppings will add more calories to your diet. Let's see if we can cut down on those six slices of bread.
The Portion size is Important: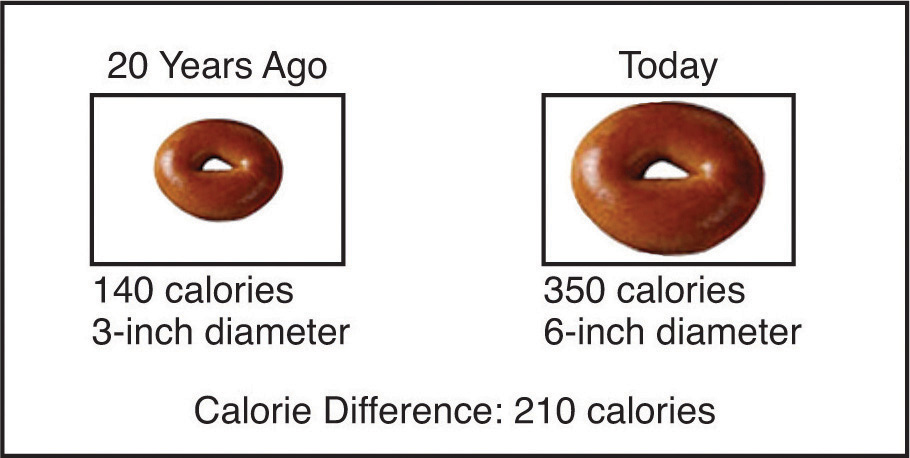 Especially relevant, the portion size of the bagel is important. People should choose smaller bagels. Try to eat half a bagel because bagels have more calories than bread. A half a bagel has 80 calories. Now you're cutting the six slices of bread in half. Use this as a guide on your next trip to the bagel shop.
Put Protein on your Bagel: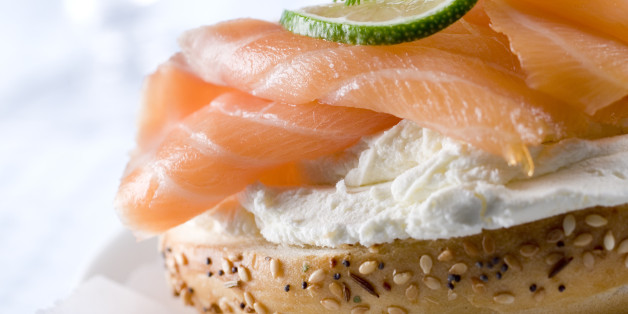 In addition, do not put full-fat cream cheese on your bagel. Use the light cream cheese. Therefore, cutting   the calories and fat by 50% will keep you lean. Choose high-protein toppings. Peanut butter, smoked salmon, hummus and scrambled eggs will fill you up. When people feel satisfied they will not go for the other half of the bagel. Split a bagel with a family member or work friend. This will cut the calories in half.
People hollow out their bagels. Hence, people do this to lower the calories in their meal. The more you remove the more calories you cut. But this practice is wasteful. Therefore, stick to half a bagel and enjoy the other half for another meal. In conclusion, have a bagel once a week. Enjoy your bagel with protein to help keep you healthy and satisfied.